Under His Wings
Who can define God's love for the men and women, girls and boys who He created in His image and for His glory? His own Word, in the form of His only-begotten Son, Jesus Christ, gives us the best illustration in Matthew 23:37.
"O Jerusalem, Jerusalem, the city that kills the prophets and stones those who are sent to it! How often would I have gathered your children together as a hen gathers her brood under her wings, and you would not!"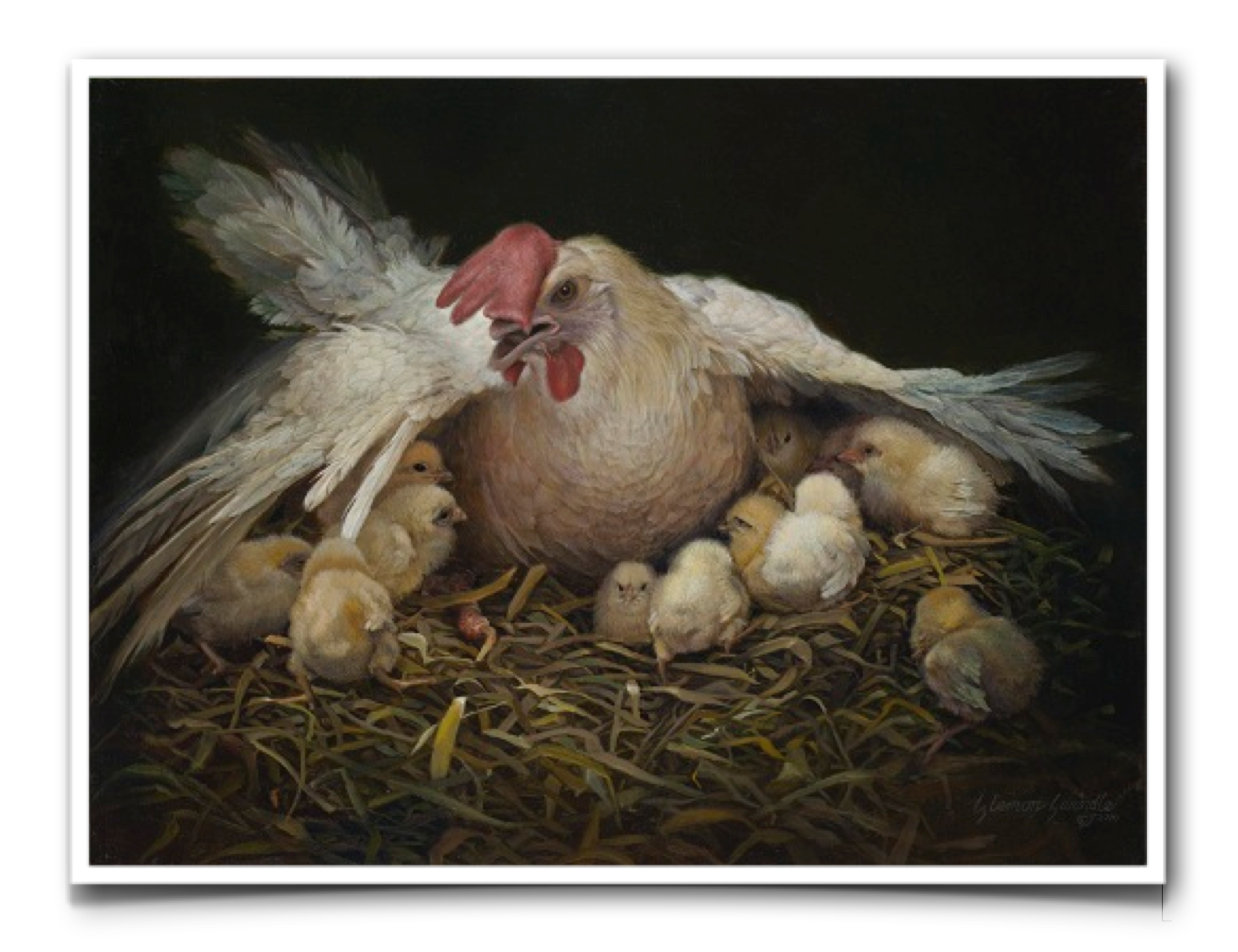 Even as Jesus laments his people's angry rejection of God's plan to redeem them, He longs to comfort them as a mother whose heart is tender toward her disobedient children.
Jesus may have been making reference to the many times in the Old Testament where a bird's powerful yet soft wings illustrate God's protection and mercy. Two of these metaphors occur in the book of Psalms. "He shall cover thee with his feathers, and under his wings shalt thou trust […]" (Psalm 91:4) and "in the shadow of thy wings will I make my refuge, until these calamities be overpast" (Psalm 57:1).